Graco MasterTech redefines the cased wellbore exit landscape with its cutting-edge, single-trip whipstock system. This isn't just a solution; it's a dynamic whipstock system meticulously crafted to set new industry benchmarks.
With its cost-effective approach for exiting cased wellbores, Graco's MasterTech's compact design, short whipstock length, and compact milling assembly enable the creation of a shorter window-exit Bottom Hole Assembly (BHA).
This system brings seamless navigation through the most severe doglegs. Experience a quicker kickoff and achieve a higher build rate in short-radius applications, all while ensuring retrievability for multi-zone operations.
Elevate your drilling operations with MasterTech, the ultimate retrievable whipstock system engineered for excellence.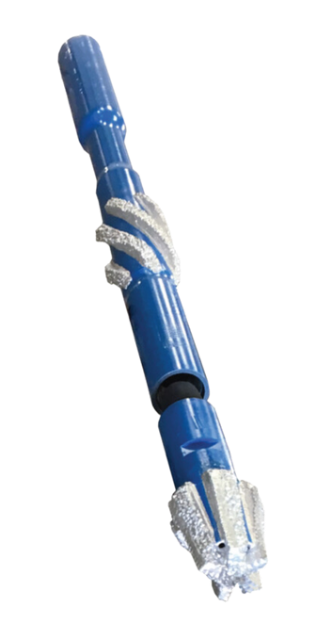 Customer Service
Continued

Excellence.

Year

After

Year.
Customers turn to Graco for our distinct expertise and service, driven by our understanding of the costs tied to operational halts and potential asset loss.
Get in touch with a member of our team; we're ready to support our customers 24/7.
Explore the future of single trip whipstock systems with our MasterTECH Whipstock flyer – your gateway to unmatched innovation, efficiency, and reliability.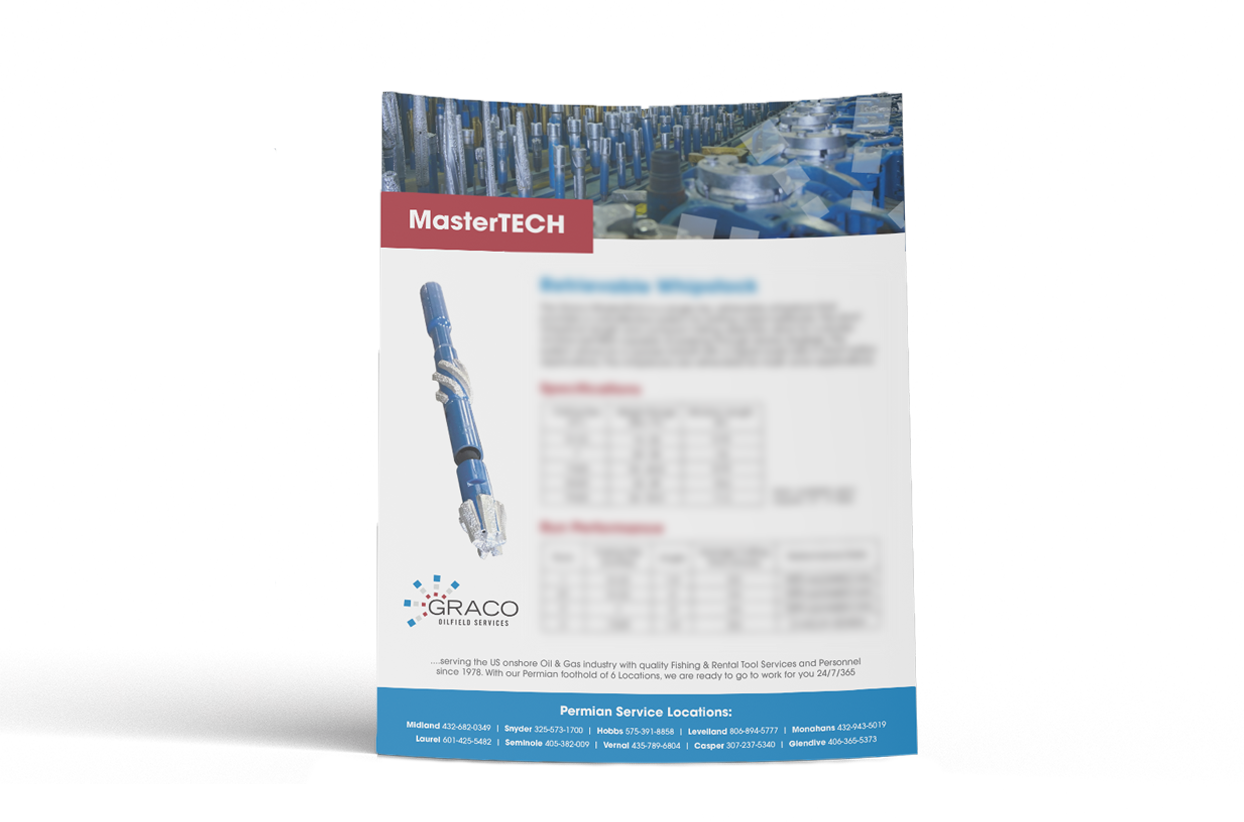 MasterTech Whipstock Flyer