Every Graco Machine Shop operates with unwavering commitment to precision and expertise, ensuring superior craftsmanship and reliability in every product.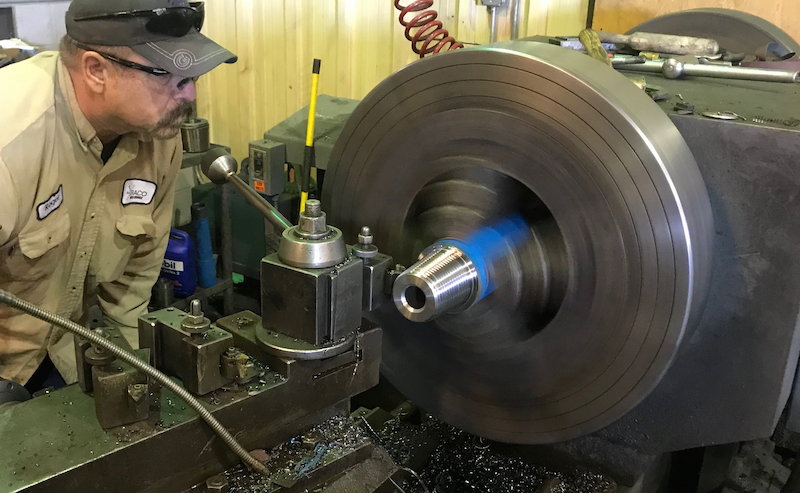 Our machine shops are the cornerstone of precision in downhole fishing tools and crucial oilfield support services. Strategically located within our core operational hubs, Graco's machine shops have garnered a solid reputation for quality and reliability, serving national and independent companies with distinction for decades.
Our state-of-the-art technology, operated by skilled professionals, ensures that every task, from retrieval to intervention, is executed with unparalleled precision and efficiency.
Comprehensive Inventory of Tools
At Graco, adaptability is paramount. We proactively respond to the dynamic needs of the industry by continuously refreshing our equipment inventory.
This agile approach ensures that our tools align perfectly with evolving customer requirements. By optimizing their capital expenditure, our clients can direct resources toward core operations, eliminating the burden of outdated or underutilized equipment.
Efficient Resource Deployment
Graco's commitment to efficiency extends to the swift and cost-effective deployment of resources. Our widespread network of facilities enables us to respond rapidly, ensuring that our tools are where you need them, precisely when you need them.
With Graco, you not only experience innovation meeting industry expertise but also witness unmatched operational efficiency and effectiveness in every project. Customer Service
Continued

Excellence.

Year

After

Year.
Customers turn to Graco for our distinct expertise and service, driven by our understanding of the costs tied to operational halts and potential asset loss.
Get in touch with a member of our team; we're ready to support our customers 24/7.
Interested in exploring our wide array of offerings in greater detail? Learn more about our comprehensive products and services by browsing through our downloadable resources collection.